Avis Location Information
Avis Puerta Maya Cozumel Pier Car Rentals
Location Contact Information
Location Name:
Avis Puerta Maya Cozumel Pier Rent-A-Car
Address:
Carretera Chankanaab Km 4.5
Cozumel
,
77600
,
Mexico
Phone Number:
(52) 987-9890010
Hours of Operation:
Sun Closed
Mon-Sat 07:00 - 20:00

Loading Map of Puerta Maya Cozumel Pier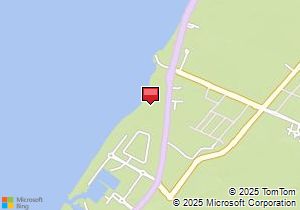 Other Avis Locations Near Puerta Maya Cozumel Pier
Additional Location Information
Avis Locations Near Cozumel
Any additional driver has to be present at the time of rental and has to sign an additional driver's form. Any additional driver has to present a valid driver's license.
Minimum age is 21-24 depending on the country where the rental occurs. Underage Fee will apply for drivers 21-24 years of age, subject to Tax and surcharges.
Most major credit cards accepted like MasterCard, Visa and American Express. Rental agreement will be issued under the cardholder's name. Charge card hold: Estimated charges could be 30% or higher, plus an additional fee will apply on specific car groups.
No cash accepted. Travel vouchers & coupons must be in U.S. dollars and accompanied by a credit card; other currencies are not accepted. All renters must present an acceptable charge card. Customers with vouchers must have a charge card to cover additional costs not included in voucher amount
Valid driver's license from country of residence of driver and each additional driver is required. International driving license is required only for countries with non-Roman alphabet. Non-resident renters may be asked to present their passport or resident card/green card. We reserve the right to check the driver's license against company standards and refuse to rent if those standards are not met.
Not included in rates, unless it is specified. Car must be returned with full tank of gas or local refueling charge will apply; however, all rental locations offer prepaid gas options at market value.
To be guaranteed, reservations for all groups must include the customer's charge card number, expiration date, telephone number, and billing address. A no-show fee may apply if the reservation is cancelled with 6 hours' notice or less or if the customer does not rent the vehicle within 12 hours of the reserved time.
One way rentals are available and fees may apply. One-way fees are taxable.
1. Avis cars cannot be rented one-way to any other country in Mexico, Caribbean, Central America or South America. 2. Avis cars may be driven into other countries ONLY if the country where the reservation took place will allow for it. Please discuss this option at the time of rental. 3. Avis cars rented in Mexico are NOT allowed to terminate in the U.S.
Child Safety Seats are available in most locations. Additional fees and surcharges may apply. Child Booster Seats are available in most locations. Additional fees and surcharges may apply. GPS units are available in most locations. Additional fees and surcharges may apply
VLF - vehicle License Fee TAX - varies by country VAT - Value Added Tax Airport Fee: Rentals that take place at an airport location are subject to an airport concession fee
Property damage/public liability may be included in accordance with insurance laws of country. Please check with the representative at the time of rental.
LDW is available at all locations. Purchase of LDW relieves customer's financial responsibility for damage to or loss of the vehicle as a result of an accident or theft. This coverage does not include loss of license plates, tow service, fines and loss of keys. A deductible fee may apply depending on the country where the vehicle is rented.
ALI is available at all locations. It is optional and an additional daily charge will be added when accepted. When accepted ALI provides liability protection for 3rd party claims against the renter up to the amount of the policy subject to any exclusions which may apply
PAI provides accidental death and medical expense benefits to the renter and all passengers in the car in case of an accident. Coverage may depend on the authorized number of passengers.